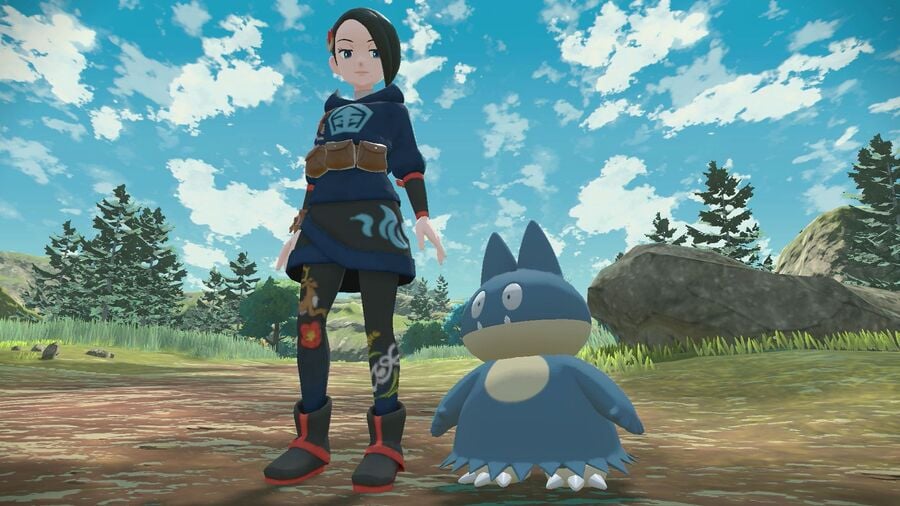 Let's get this out of the way, first: Pokémon Legends: Arceus is, canonically, a mainline Pokémon game. Serebii master Joe Merrick confirmed as much late last year:
As he puts it in another tweet, "it is not a spin-off… It's no more a spin-off than Super Mario Galaxy is to Super Mario World."
He's right, technically. But it does raise the question: What exactly is Legends in relation to the usual Pokémon series games? A sequel? An evolution? A reinvention? A thing that really doesn't matter, can't we just enjoy things without putting them into boxes? Are labels even necessary? Is it not a slippery slope to use genre as a prescriptivist treatment of video games that only serve to keep us tethered to the limits of concepts expressible in words?
Woof, got a bit off-topic there. Look, my point is that Pokémon Legends: Arceus is new, and it's a big change from what we're used to, so it feels weird to call it a Pokémon game when it's so markedly different. But that's part of what makes it so good.
And despite its stated position in the mainline Pokémon firmament, its English title arguably suggests (at least as interpreted by more than one member of Team NL) that it's part of a new 'Pokémon Legends' branch of the series, this being the 'Arceus' edition. A name is just a name, of course, and no doubt The Pokémon Company was hedging its bets title-wise in case Arceus turned out to be a mainline misstep.
Merrick's comparison of Legends to Super Mario Galaxy is a great example: By taking the Super Mario platforming into a literal whole new dimension, Galaxy changed what Mario games could be. Likewise, Breath of the Wild reinvented a game series that had arguably become a bit stale and stagnant, with new mechanics and new world types to challenge our ideas of what a Zelda game could be.
These huge dynasties of games have so many tropes, characters, and legends that can be somewhat limiting — like Bowser/Peach, Ganon/Zelda, and in the case of Pokémon, the entire plot, going from gym to gym, catching new Pokémon, training them up, and eventually beating the Pokémon League — but all it takes sometimes is going back to the drawing board. Pokémon Legends: Arceus is a strange one, still, because even Breath of the Wild and Super Mario Galaxy still kept a lot of their series' formula, but it's good to know that new and different isn't always automatically bad.
But what do you think? What do you consider Pokémon Legends: Arceus to be within the Pokémon series? Vote in this poll and talk to us about it in the comments!
Further reading: