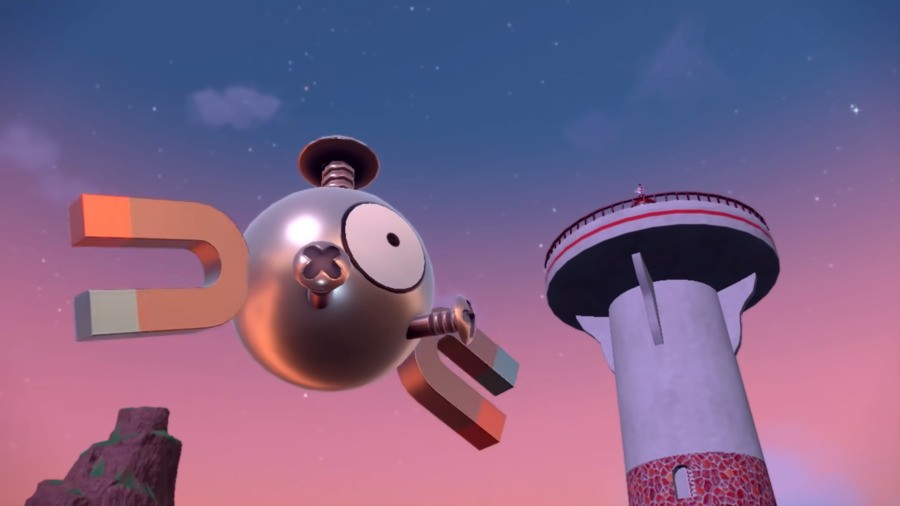 Pokémon's 9th Generation is coming to the Nintendo Switch later this year, and instead of more of the same with only a few minor changes here and there, it's already promising to be a significant jump in the series compared to previous mainline entries.
Nintendo's even boarded the hype train via social media – referring to Pokémon Scarlet and Violet as an "evolutionary" step in the Pokémon series thanks to the "rich open world" filled with towns and cities that seemlessly blend into the wilderness. There are apparently no borders, either.
This new open world design (following in the footsteps of Pokémon Legends: Arceus – which featured open world zones) was previously mentioned on the official game website for Pokémon Scarlet and Violet. It reiterates how players are thrown into an open world adventure like nothing before it.
"Various towns blend seamlessly into the wilderness with no borders. You'll be able to see the Pokémon of this region in the skies, in the seas, in the forests, on the streets—all over! You'll be able to experience the true joy of the Pokémon series—battling against wild Pokémon in order to catch them—now in an open-world game that players of any age can enjoy.​"
Unfortunately, that last part of the above paragraph has also raised questions about the catching mechanics in the new game. At this point, some trainers seem to think the method of catching Pokémon could return to the "traditional" ways, where you must engage in a battle.
Back on topic, Scarlet and Violet are already sounding incredibly promising. Are you looking forward to exploring a fully open world Pokémon game? Are you hoping to see any mechanics in particular carry across from Pokémon Legends: Arceus or even Sword and Shield? Tell us down below.