Looking for the best Honkai Star Rail Blade build? Blade wields the Wind element and follows The Destruction path, dealing large amounts of damage by sacrificing health.
Blade is a member of the Stellaron Hunters and a proficient swordsman and in the right hands and with the best Honkai Star Rail team comp, Blade could be one of the best characters on our Honkai Star Rail tier list. So here's how to get the most out of this mysterious character including the best Relics, Light Cones, and team comp. Though Blade hasn't arrived in Honkai Star Rail just yet, he should be available as a playable character on an upcoming Honkai Star Rail banner.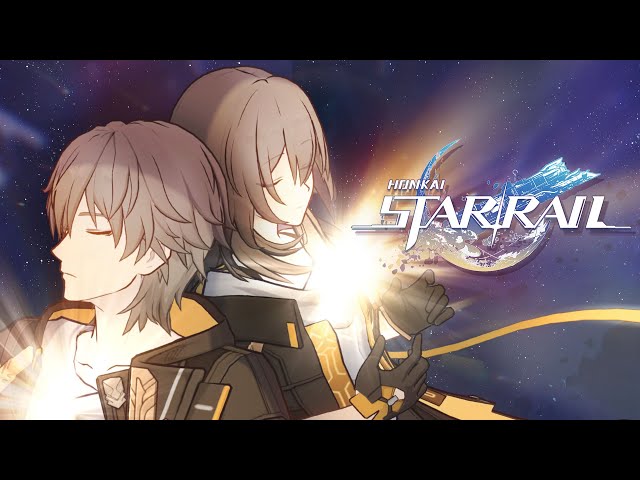 What is the best Blade build?
Light Cone – The Unreachable Side
Relics – Eagle of Twilight (four-piece)
Team Comp – Welt, Bronya, Luocha
Eidolon – Rejected by Death, Infected with Life
Planar Ornaments – Fleet of Ageless
Blade has a high-risk, high-reward playstyle, capable of dealing damage at the cost of health, but able to charge energy to deal devastating damage to enemies and earn back that health. The damage is dependent on his max health and you'll often find yourself dicing with death to inflict damage but not drain Blade's health completely. The best Blade build focuses on increasing his max health and Wind damage, while also restoring health.
Best Blade Light Cone
For the Light Cone, we've gone for The Unreachable Side to increase both Blade's max health and attack by 16%, with bonus damage to follow-up attacks. His signature Light Cone is the best one for him, but there are plenty of other light cones on The Destruction path if you don't manage to pull this five-star.
Best Blade Relic
The Eagle of Twilight four-piece set increases Wind damage by 10% and after the wearer uses their ultimate, their action advances by 25%. The set can be obtained from Cavern of Corrosion, from trailblazing and challenging the Path of Gelid Wind in the Storage Zone.
Best Blade Planar Ornament
The best Planar Ornamanet for Blade is Fleet of Ageless, which increases the wearer's max health by 12%. When the wearer's speed reaches 120 or higher, all allies' attack increases by 8%.
Best Blade team comp
With Blade as the main DPS, we've put Welt into a sub-DPS role to disrupt enemies and deal large amounts of Imaginary damage. Due to Blade's fast-draining health, a strong healer is required, you can go for either Natasha or Luocha, but we've opted for Luocha for all-around support and passive heals.
Finally, we have Bronya in support, to provide buffs to his bonus attack and extra turn, complementing the two-piece The Unreachable Side light cone. This team comp is very much focused on supporting Blade, who will be the main damage dealer, but you'll get some decent damage from all three characters, as well as valuable buffs.
Best Blade Eidolon
Fortunately, Blade's first Eidolon is very powerful, so you don't have to shell out too much to improve him. Rejected by Death, Infected with Life: every time Blade's health drops below 50%, his max health increases by 20%, which can stack up to two times.
That's the best Blade build in Honkai Star Rail, for more on the new space game, here are the latest Honkai Star Rail codes for the latest free Stellar Jade and Credits.