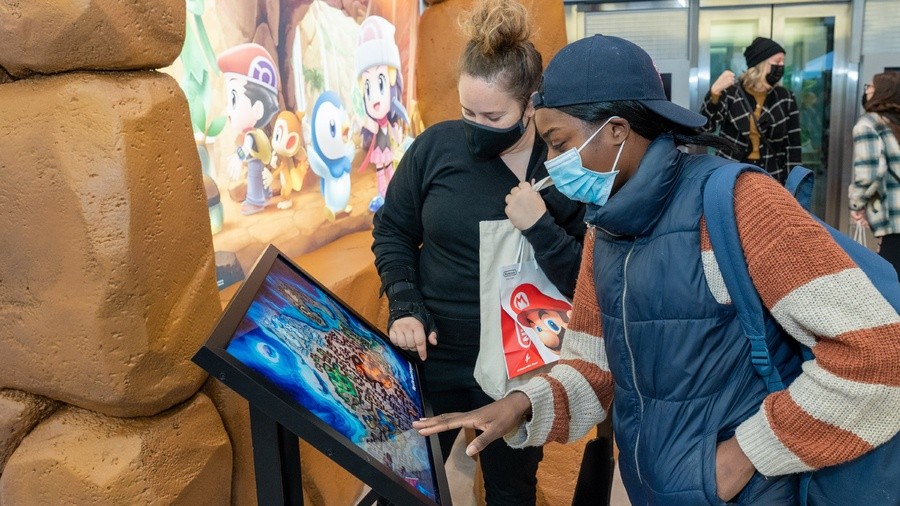 The few weeks leading up to the release of new Pokémon games will always be an exciting time for fans of the series, and the build-up to the launch of Pokémon Brilliant Diamond and Shining Pearl has been made even more special thanks to the release of the Dialga and Palkia edition Switch Lite console.
The system launched last Friday (purchase options are available here if you're interested), two weeks ahead of the games themselves, and Nintendo's New York store celebrated its release with fans. The store held a special Sinnoh Region event for those attending, where fans could pick up the new Switch Lite system and join in with photo opportunities.
Nintendo of America has shared some photographs of the event:
Fancy having your photo taken with the game's protagonists?
As a team primarily based in the UK, which is sadly lacking in official Nintendo shops like this one, we're always left immensely jealous when seeing the NY store. Brilliant Diamond and Shining Pearl took centre stage in the store's windows for the event:
Remember, Pokémon Brilliant Diamond and Shining Pearl launch on Friday 19th November. Copies are available to pre-order here.