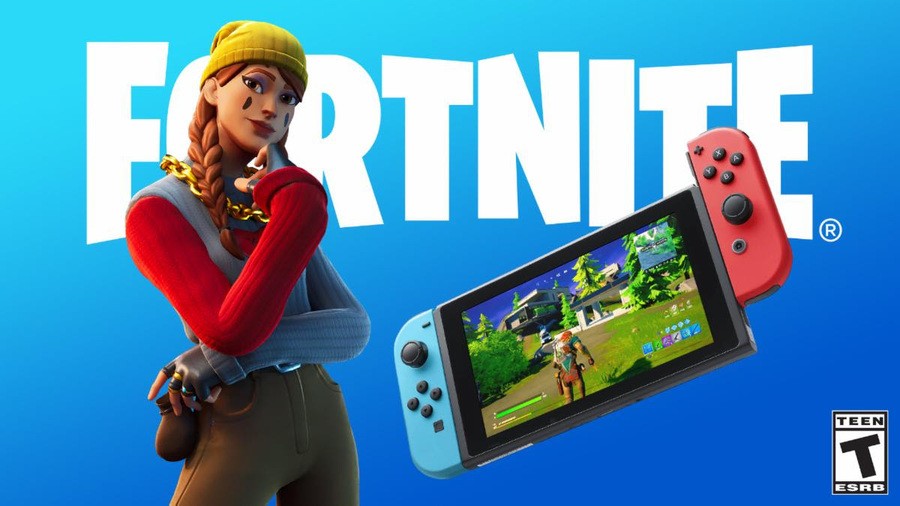 When Fortnite landed on Nintendo Switch back in the ancient times of June 2018, it was a natural marriage of the most played video game in the world and the increasingly popular system. To be fair to Epic Games the Switch version has kept pace with all the other editions in terms of content, and evidently effort is still being made to give Nintendo players the best experience possible.
Somewhat out of the blue, Epic Games today confirmed that an update is rolling out to boost the resolution, and also deliver a more stable and reliable 30fps. In terms of the resolution boost, the table below gives an idea of what to expect.
| | | |
| --- | --- | --- |
| Expected Resolutions | Before | After |
| Handheld | 1000×560 | 1170×660 |
| Docked | 1390×780 | 1560×880 |
Meanwhile there's some content coming for those signed up in the 'Fortnite Crew':
On March 31 at approximately 5 p.m. PT, active Fortnite Crew members will receive a Crew Pack featuring the Alli Outfit, the Squee Back Bling, the picked clean Skellyfish Pickaxe, the paw-plentiful Cat's Paw Wrap and the Catwalk Loading Screen. The cat-like Alli is Lynx's once-estranged sister who brings her own sense of feline fashion to the game, so suit up for some hair-raising hijinks.
It's good to see Fortnite being given a technical boost on Switch, as undoubtedly there's still a decent number of players jumping in. Heck, they're still doing promotions like official Joy-Con controllers, so this is a battle royale that's clearly still doing the business; just be sure to enjoy those extra pixels.