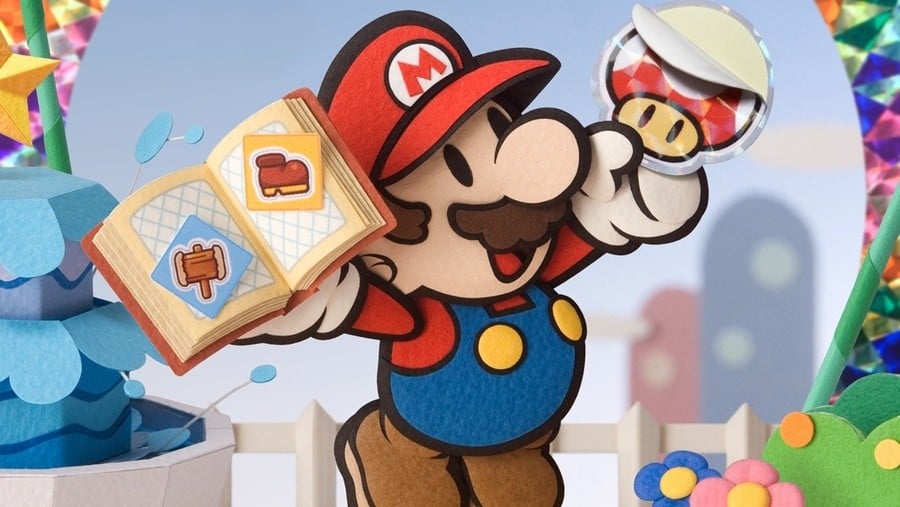 Paper Mario: Sticker Star launched on the Nintendo 3DS back in late 2012, bringing the Paper Mario series to a handheld console for the very first time. It doesn't tend to be remembered quite as fondly as some other titles from the series, but still to this day it holds one of its greatest mysteries.
If you played through the game yourself and have a pretty good memory, you might just about remember picking up what appears to be a serial code. In W5-1 Shy Guy Jungle, you can stumble across a piece of paper that reads, "XD3R-B8HH-9ZR2-FL16". It's particularly noteworthy thanks to the fact that other papers found within the game don't feature codes like this, instead referring to other in-game characters and the like.
Strangely, scouring the internet for clues on what it could be used for brings up more confusion than anything; even now, no one seems to have any clue whether or not the serial key can actually be used on any service. 16-digit codes are often used on Nintendo stores – like when downloading games from the Switch's eShop – but the code is never valid. So what is it?
You can see the code be obtained at around the 9-minute mark in the video below (thanks, MarioBrothBlog):
So, was it just a random jumble of letters and numbers that never meant a thing? Or will someone one day discover a secret use for the code? Can you imagine if it unlocked a Paper Mario game on Switch as part of the supposed 35th anniversary remasters? Let's stop there before we get ahead of ourselves.