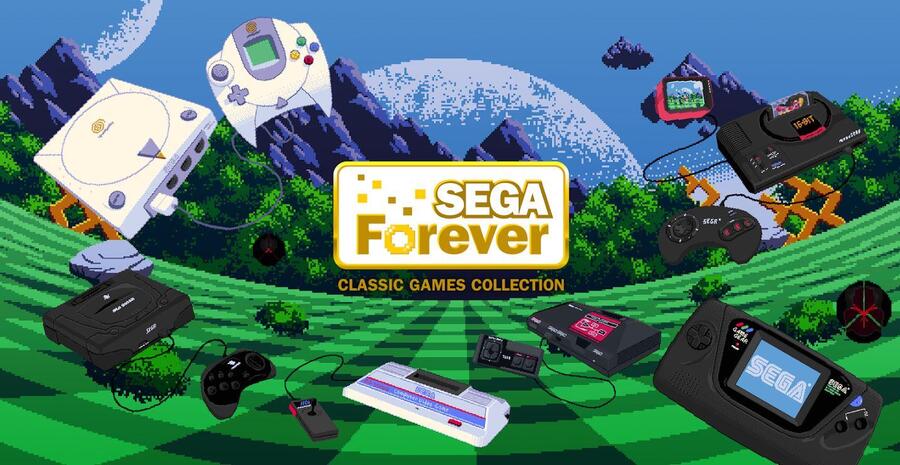 A few years back, Sega launched its Sega Forever series – a range of free-to-play smartphone releases of its classic titles from yesteryear. It was seen as Sega's way of reconnecting its fans with its esteemed back catalogue, and, despite some teething issues, it became a valuable way of keeping the memory of classic Sega games alive.
With the company's 60th anniversary looming, it has been announced that Sega Forever's social channels are being released from their smartphone shackles and will start covering Sega's retro catalogue across all platforms, as well as the history of the company itself. This means the social media accounts for the service will be posting a wider variety of content from many more games – some of which may not have been seen before. It also means that we'll be seeing more exclusive video content along the same lines as the excellent 2018 interview with the one and only Yuzo Koshiro.
Here's an official statement from the Sega Forever team:
The SEGA Forever social channels will now be supporting SEGA's retro-related releases like SEGA AGES, as well as celebrating SEGA's wider history. This is a great time for it as 2020 marks our 60th anniversary year. We'll be sharing lesser-known and previously unseen artwork that we've uncovered, and reliving some of our favourite SEGA moments and characters with fans. Down the line we'll also be making more video featurettes like the Yuzo Koshiro interview we published a while back. We look forward to hearing from our fans and seeing which content they enjoy most!
Sega clearly has some big plans for this year – it has already announced a special campaign in Japan as well as a new mascot character to accompany it.